For the Bold in Heart & Brave in Spirit
If your favorite guy's a Viking at heart – adventurous, courageous, and fun – finding the perfect holiday gift can be a frustrating quest. No longer! Celtic Knot Works presents 4 Very Viking gift ideas guaranteed to make a big impression. Each piece is the unique creation of award-winning jewelry designer Bob Heiney. You'll love the rugged durability, exceptional quality and bold style.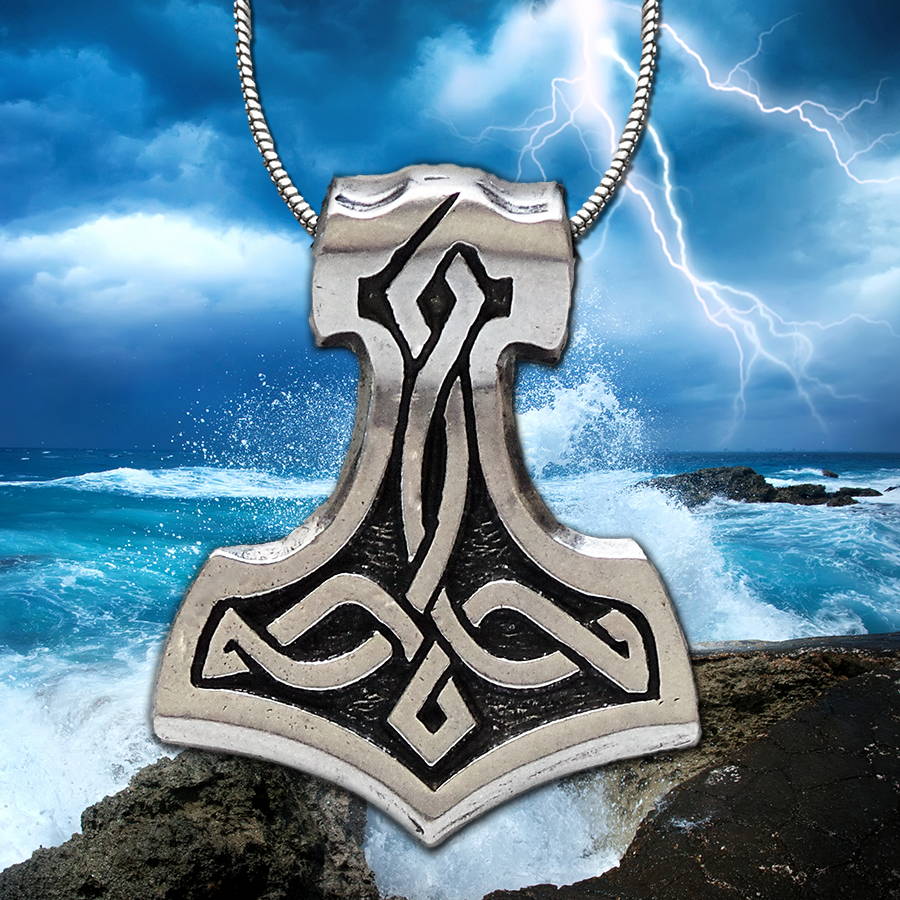 Thor's Hammer: The Might of Mjöllnir
Mjöllnir is the mighty hammer Thor wielded to defend Asgard from all enemies. Today, Thor's Hammer is worn with pride by those who protect, watch over, and defend what they hold dear. The Celtic Knot Works Thor's Hammer is Viking sized – a full 1.5" tall by 1.25" wide – and has a pleasant heft to it.
Buy now for Yule, Solstice, or Christmas giving:
Confidently Find Your Way: Elder Futhark Runes in Pewter
The Elder Futhark Runes are one of the oldest known alphabets, dating back to before the 4th century BCE. The Vikings believed that words have the ability to impact reality, a power that's concentrated when the word is written down. Runes have been used to focus the intention, sharpen the perception, and help the bold of heart make confident decisions. The Elder Futhark Runes in Pewter make a stunning gift. 24 individually hand crafted runes with a lustrous finish and compelling texture.
Quantities are limited. Order the Elder Futhark Runes in Pewter, receive FREE SHIPPING for your entire order!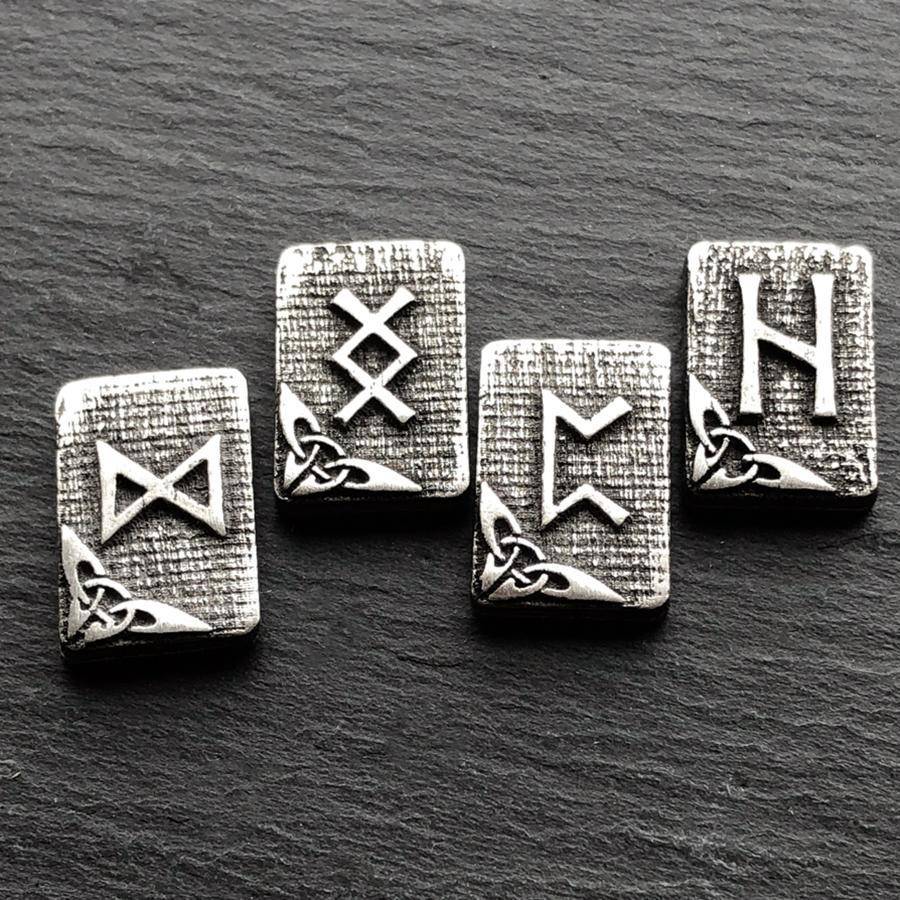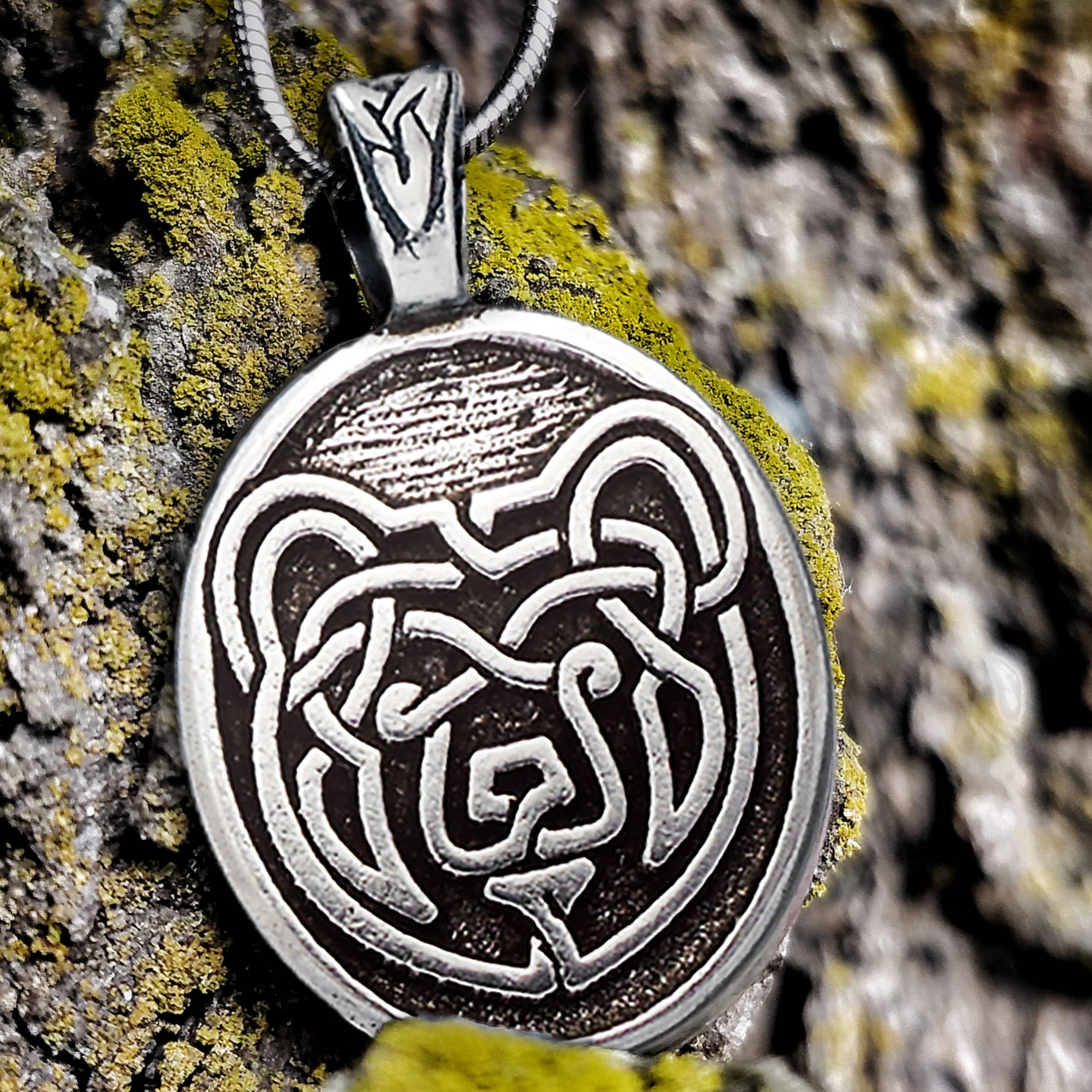 For the Curious & Courageous: Celtic Knot Work Animal Pendants
Priced to be a stocking stuffer, the Celtic Knot Work Animal Pendants are a gorgeous gift. Each pendant is a little over 1.5" tall and 7/8" wide – a nice size for a bigger guy, with exceptional detailing and made in the USA quality. Favorite Viking designs – many of our customers tell us they wear these pendants every single day!
A great gift for sweethearts, Fathers, brothers, uncles, sons, nephews, cousins, friends & more!
Choose the Celtic Bear with the message of "Strength Compassion Courage Wisdom"; the Celtic Wolf with the message "Live Bold, Trust Your Instincts"; or the Celtic Raven, which reads "Speak Your Truth".
Keep It Secret, Keep It Safe: Treasure Boxes
One of the reasons the Vikings were as strong and successful as they were is that they valued wisdom. In a chaotic world, there are things a wise man will want to keep to himself. That's the purpose of the Celtic Knot Work Treasure Boxes. These Stainless Steel Treasure Boxes are sized to contain small items stylishly. Each box is 1.5" X 2" – the perfect size for a box of matches – and features a Celtic Knot Works design. Choose your favorite, including Celtic Raven, Thor's Hammer, Wolf and more.
Buy 3, Shipping is Free!