Shield Maiden Style – What Warrior Women Want To Wear

The holiday season is coming fast. To put a smile on your favorite Shield Maiden's face, check out the Very Viking Holiday Guide for Her. You'll find 4 fabulous gift ideas, all created by award-winning jewelry designer Bob Heiney. Bold style, exceptional quality and made in the USA.
Spend $35 and get FREE SHIPPING for your entire order!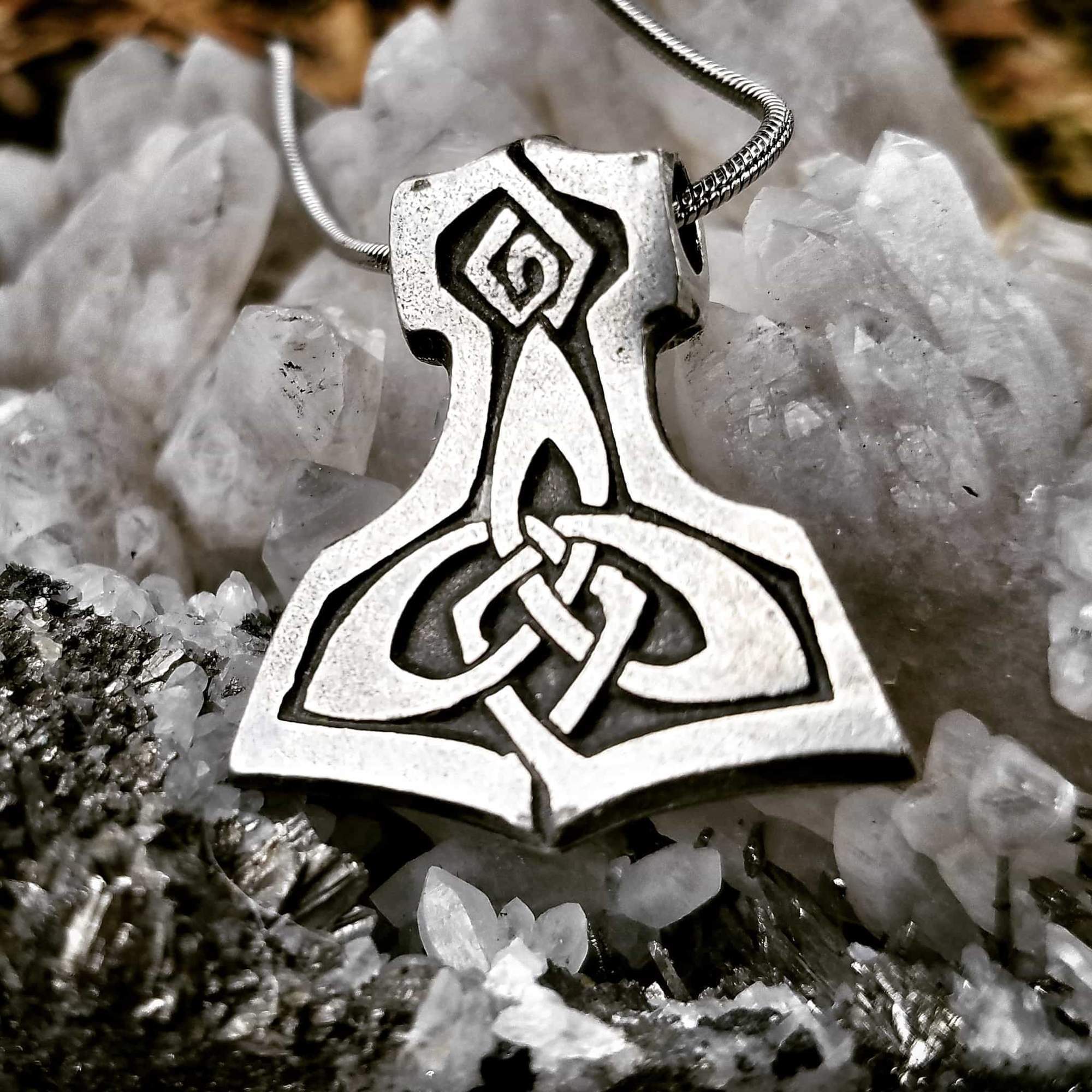 If She Makes Your Heart Ring: Give Her Brigid's Hammer

Back when the Vikings were making their way through Ireland, they heard plenty about Brigid, the ancient goddess who watched over smiths and artisans. In this exclusive, unique twist on the traditional Thor's Hammer design, Bob Heiney has integrated a stylized image of Brigid in action. Ideal for the strong woman who creates beauty while standing watch over hearth and home.
Confidently Find Your Way: Elder Futhark Runes in Pewter

The Elder Futhark Runes are one of the oldest known alphabets, dating back to before the 1st century BCE. The Vikings believed that words have the ability to impact reality, a power that's concentrated when the word is written down. Runes have been used to focus the intention, sharpen the perception, and help the bold of heart make confident decisions. There's strong archaeological evidence to support the theory that many of the Viking's rune experts were women. The Elder Futhark Runes in Pewter make a stunning gift. 24 individually hand crafted runes with a lustrous finish and compelling texture.
Quantities are limited. Order the Elder Futhark Runes in Pewter, receive FREE SHIPPING for your entire order!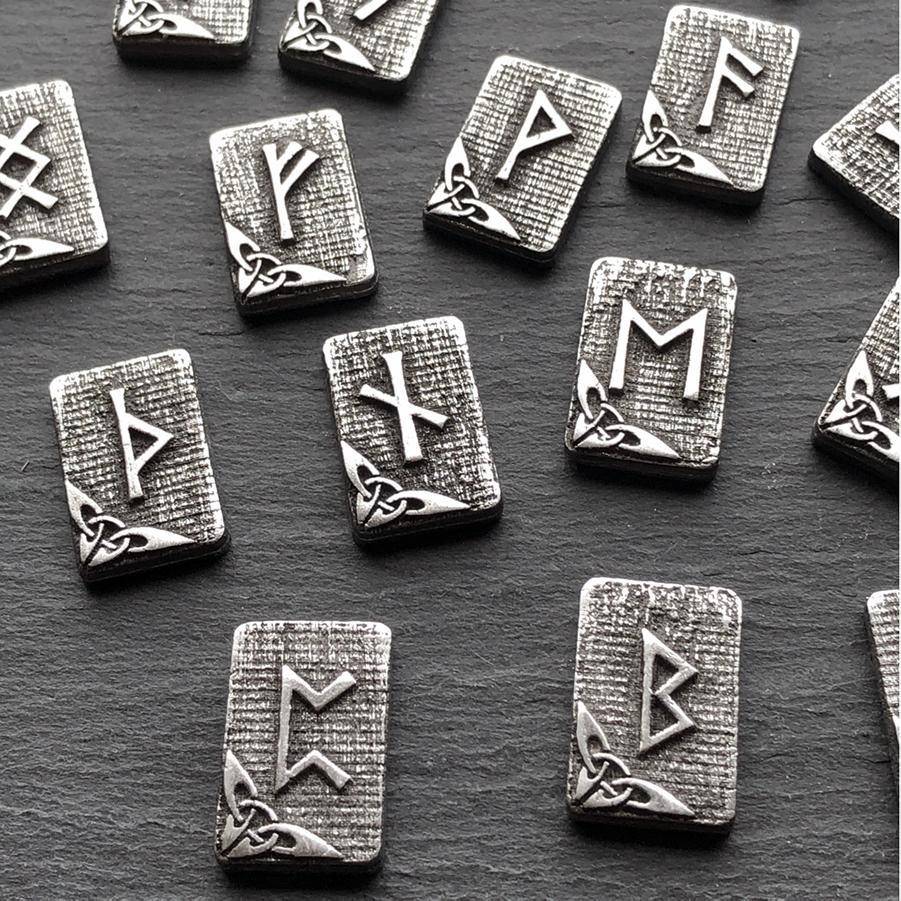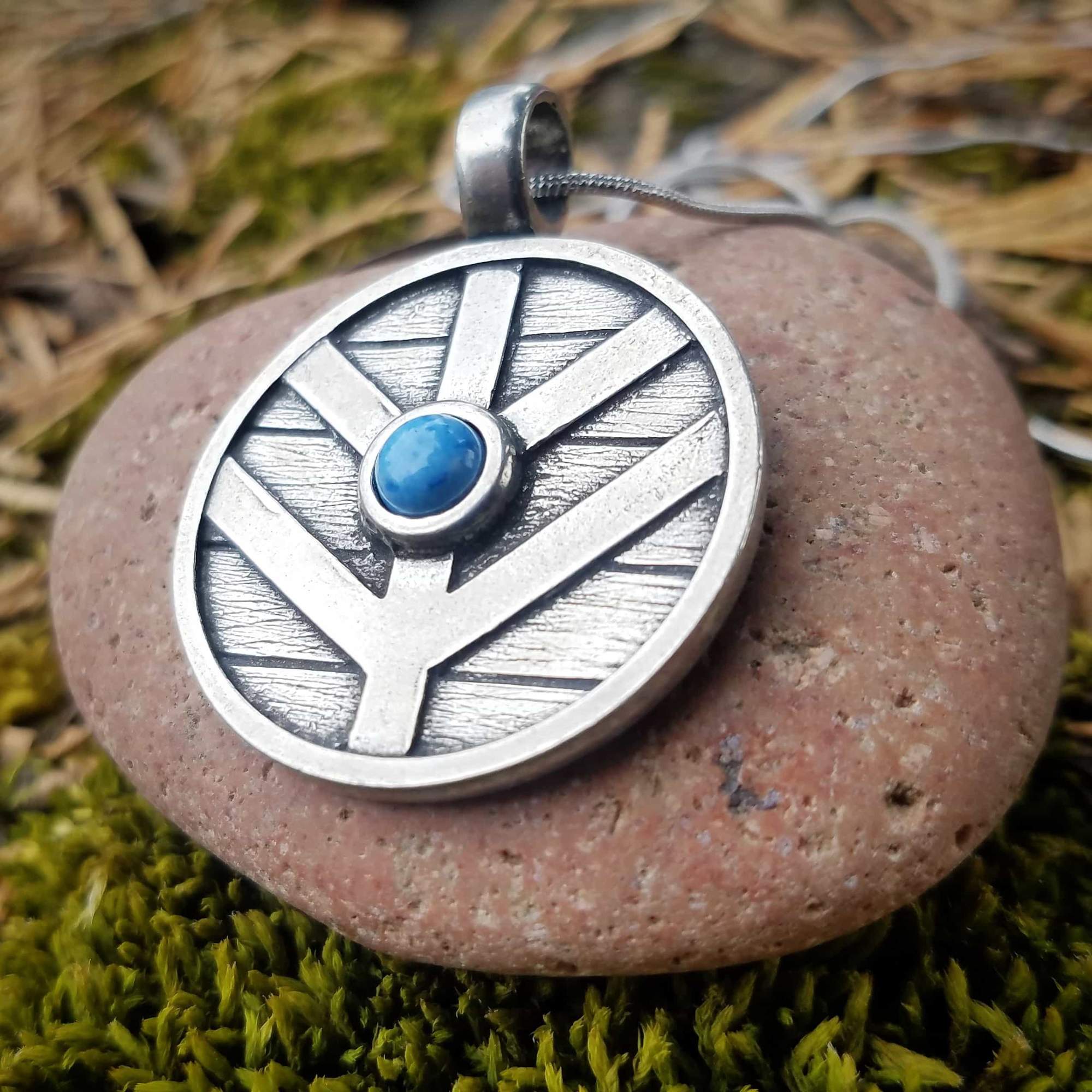 Shield Maiden Style: This Season's Must-Have for Warrior Women

Viking women fought right beside the men. Respected warriors and battle leaders, shield maidens played a critical role in the Viking's strong culture. The Shield Maiden Pendant is award-winning jewelry designer Bob Heiney's homage to the fierce female energy exemplified by Lagertha on the hit Vikings TV show. Created in fine pewter and featuring an Amazonite, the Shield Maiden Pendant is a fantastic gift for the woman you want by your side – no matter what's facing you.
The Infinite Heart Rose Quartz Pendulum: A Woman's Intuition is a Beautiful Thing

If you're looking for a one-of-a-kind gift that's beautiful, hand-crafted and honors your favorite lady's mystical abilities, the Infinite Heart Rose Quartz Pendulum fits the bill. Gemstone Pendulums have long been used to strengthen the intuition and sharpen the perception. Rose Quartz is traditionally the stone of romance and affection, while the Infinite Heart motif – handcrafted in pewter – speaks to the enduring, limitless power of love.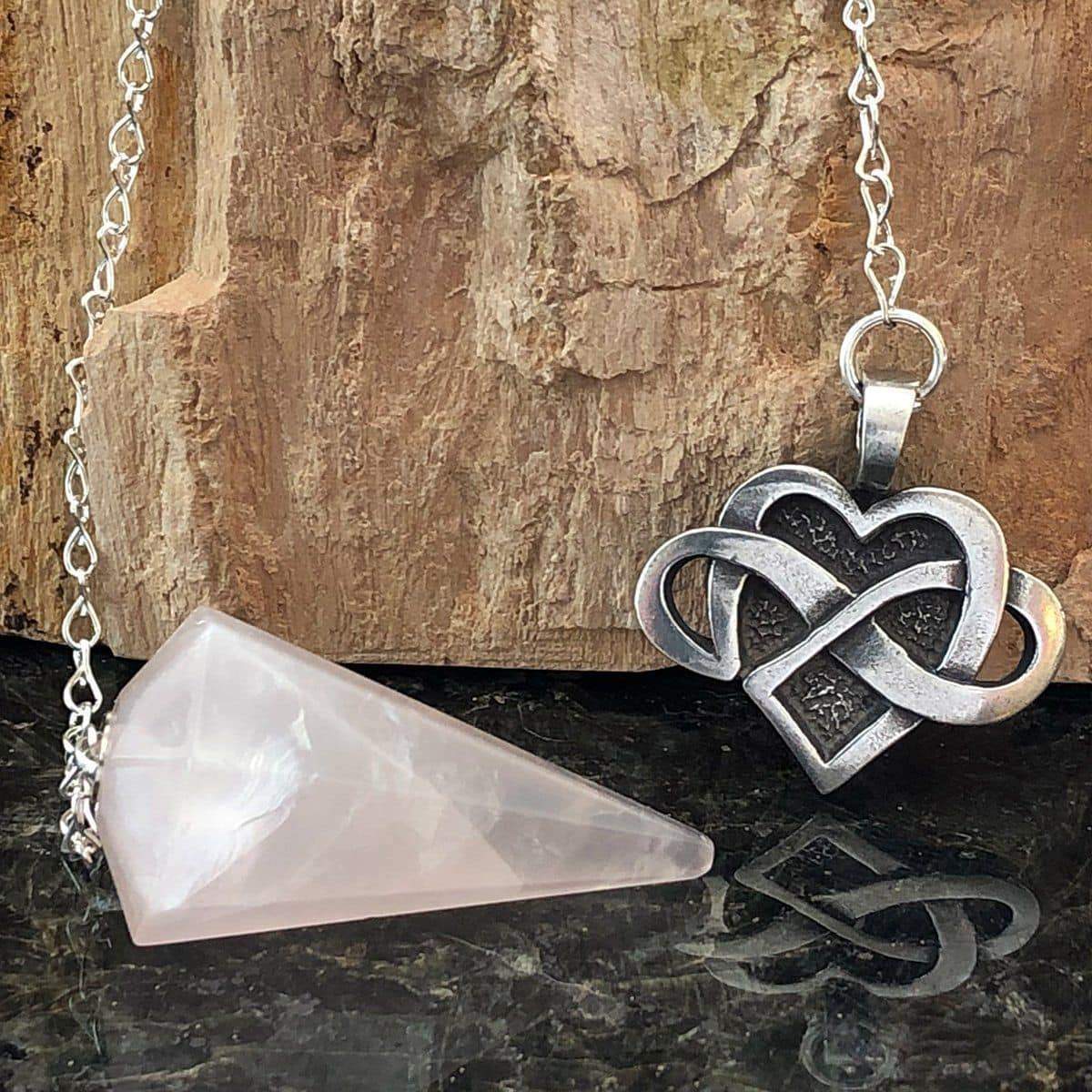 Free Shipping When You Spend Just $30!

Get a head start on your holiday shopping. Great Celtic and Viking Jewelry for Men and Women. Gifts for Geeks, Gamers & the Happy Home. Gift certificates available for that impossible to please person. Check out the full Viking Spirit collection here: